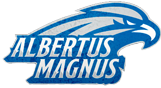 Welcome, Class of 2018!
This year, New Student Orientation will take place Sunday, August 24, through Tuesday, August 26. You are required to attend all three days. Classes will begin on Wednesday, August 27. We will offer a brief Parent Orientation Program on Sunday afternoon. Both New Student Orientation and Parent Orientation are free.
The New Student Orientation Program will support you during your transition to the College with a focus on academics, informative workshops, and other social activities. During Orientation, you will meet people, learn the ins and outs of our academic programs, student organizations and involvement on campus, work-study opportunities, and many on-campus services — all the essentials you need to make the most of your Albertus experience. Orientation is required and is important for personal and academic success as a first-year or transfer student. Both resident and commuter students will benefit from attending orientation. The first few days and weeks of college are the time when you learn the most about yourself and create life-long friendships.
for New Student Orientation. (You must log in at myAlbertus first in order to access the registration form.)